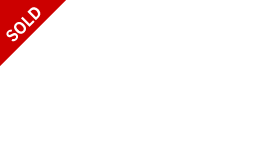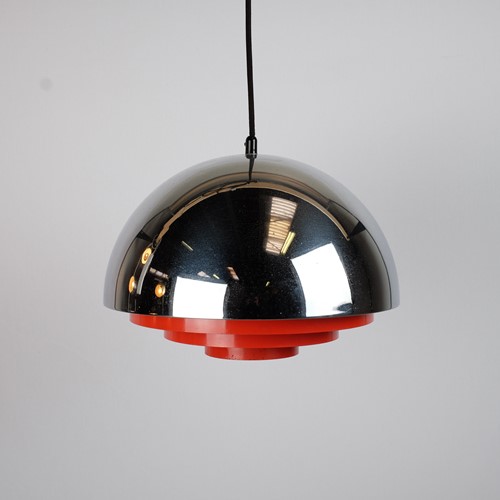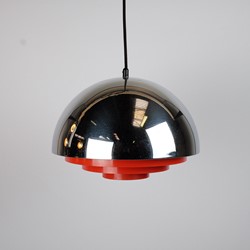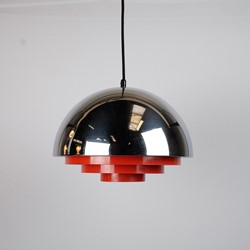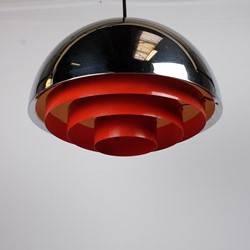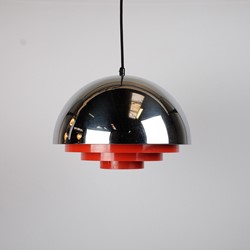 Amazing Pendant Lamp, Model 'Milieu' by Danish Designer Jo Hammerborg
This rare model Milieu pendant lamp was designed by Jo Hammerborg in the early 1960s and manufactured by Fog & Morup in Denmark. The lamp is made from chrome with red metal slats and features a glare-free light. The lamp is fully functional but have some age-related wear, including two small dents. Remains in a fair vintage condition with a little patina and rust spots inside.
---
Amazing Pendant Lamp, Model 'M ...