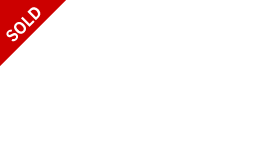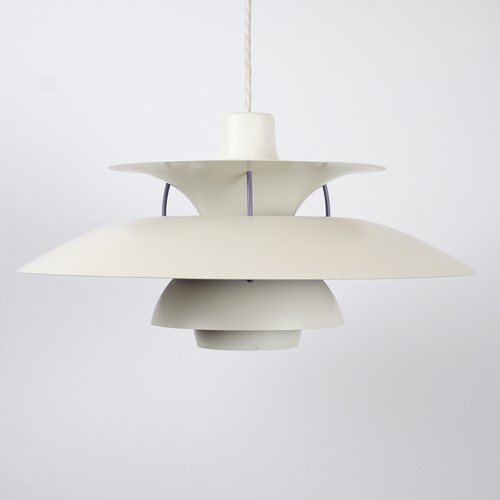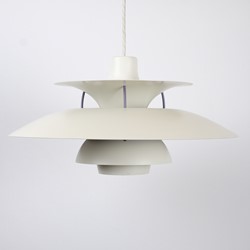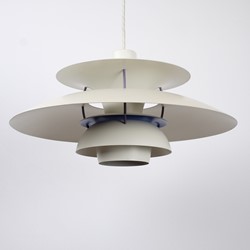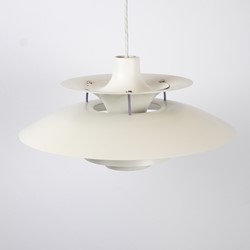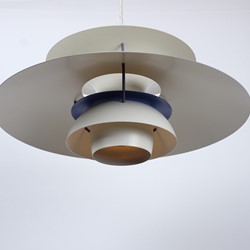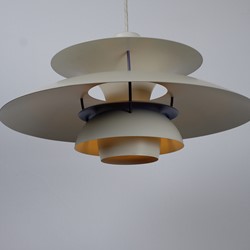 Beautiful 'PH 5' Pendant by Danish Poul Henningsen
The 'PH 5' pendant was designed by Poul Henningsen and produced in Denmark by Louis Poulsen during the 1960s. A Danish classic who has hung in most Danish homes in the 60's.
The pendant is made from white-lacquered metal and is in a very good condition. 
There are no dents and the piece is fully functional.
New white fabric cord on 2m will be mounted before shipment included in the price.
Dimensions: 28cm in height and 50cm in diameter.
(I got more PH 5 available)
---
Beautiful 'PH 5' Pendant by Da ...