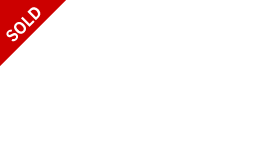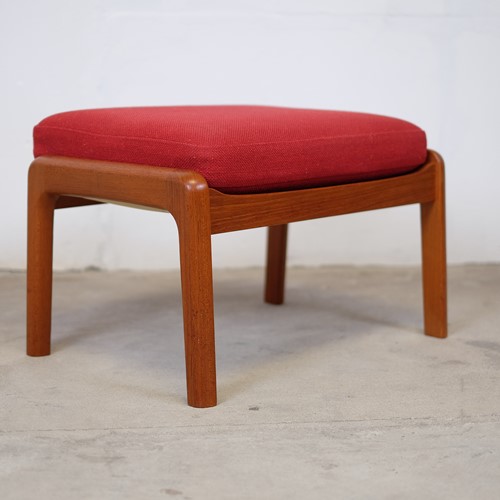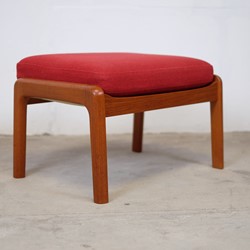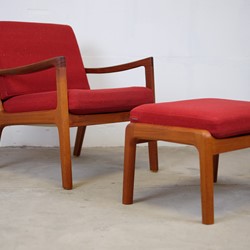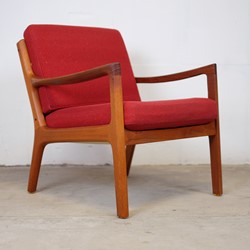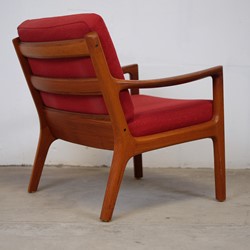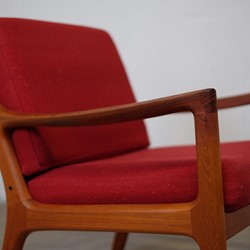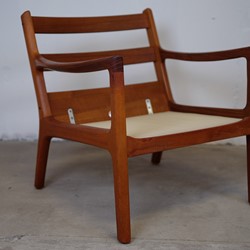 Senator Lounge Chair and Ottoman by Ole Wanscher for Cado
Ole Wanscher lounge chair in teak with ottoman, model senator by Cado Furniture. The teak frame is very beautiful, and it's in very good condition. It's a great chair that has a good seating comfort. The chair are made in the golden era of mid-century craft in very high Danish quality. The fabric is original, and therefor it needs to be reupholstered. Some of our things are not restored, as some people prefer the originality and patina. We prefer that the buyer of the furniture decides himself because it's a matter of taste. We have an upholsterer ready to do it just the way you want it and which has many different kinds of leather and fabric. We also have a carpenter with a passion for midcentury crafts with many years of experience ready to refurbish the furniture according to your needs. The price is for one chair and one ottoman.
---
Senator Lounge Chair and Ottom ...