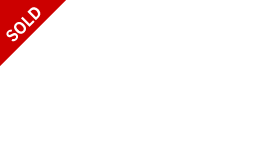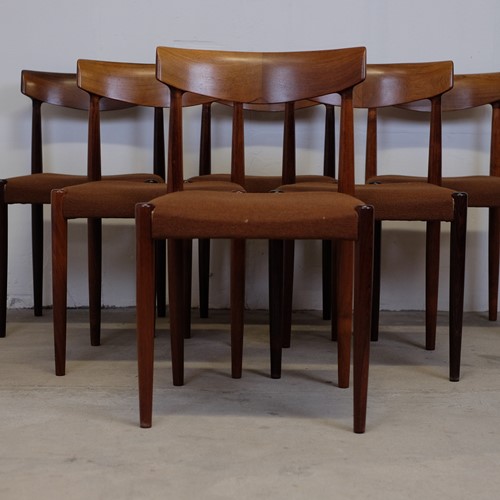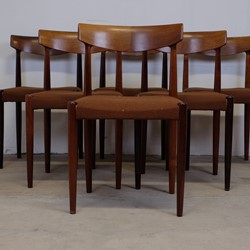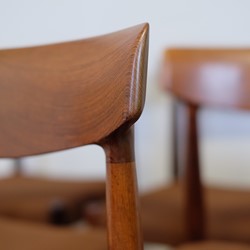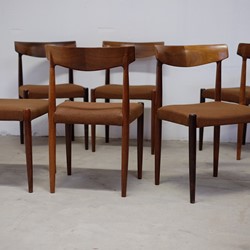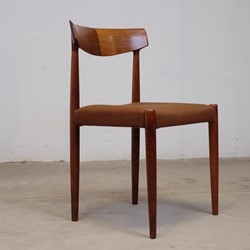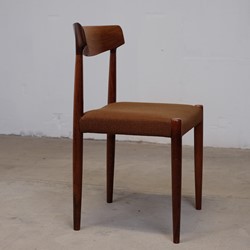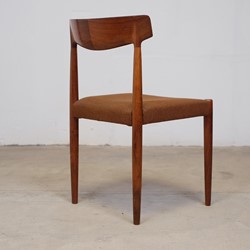 Knud Færch Set of Six Dining Chairs in Rosewood
It's hard to write something about these chairs as the pictures tells you all.

This is Danish craft from a golden age, a time when emphasis was placed on functionality and especially design and quality, which is expressed in this chair. Massive rosewood frame in the most beautiful rosewood. The chairs are in good condition with few signs of use. Many details on the chair and as written, a great piece of crafts.

Some of our things are not restored, as some people prefer the originality and patina. We prefer that the buyer of the furniture decides himself because it's a matter of taste. We have an upholsterer ready to do it just the way you want it and which has many different kinds of leather and fabric. We also have a carpenter with a passion for midcentury crafts with many years of experience ready to refurbish the furniture according to your needs.
---
Knud Færch Set of Six Dining C ...