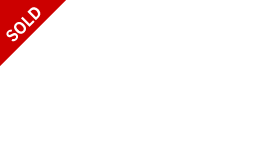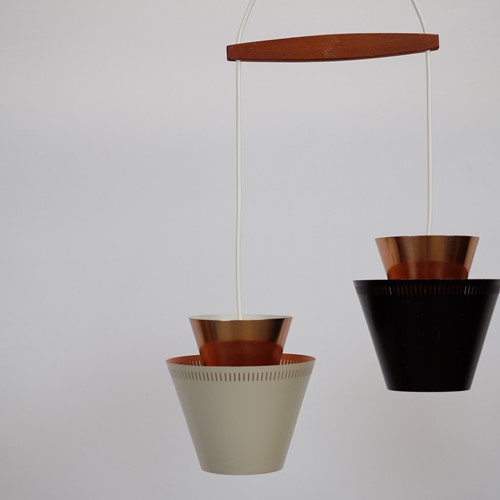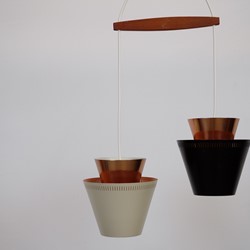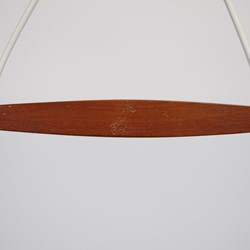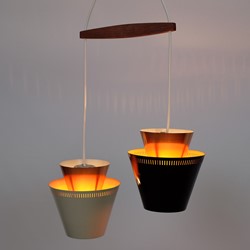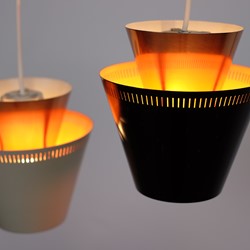 Vintage 2-in-1 Lamp by Johannes Hammerborg for Fog and Mørup
Beautiful 2-in-1 Lamp by Danish Designer Jo Hammerborg for Fog and Mørup
A teak stick connects both lamps and the screens and at different heights, giving a great expression.
One lamp is lacquered black and the other one white with brass in the top.
The lamp is in good vintage condition, with few scratches. Look at the detailed pictures.
---
Vintage 2-in-1 Lamp by Johanne ...