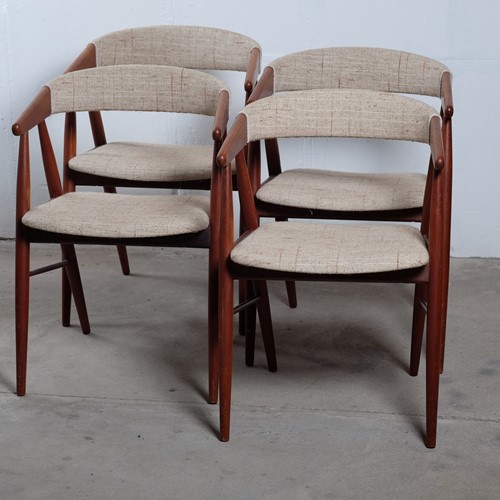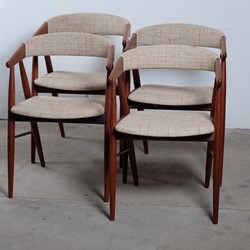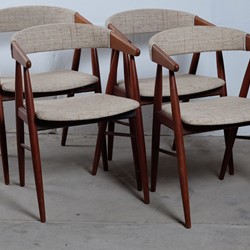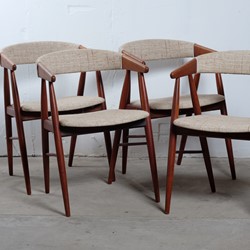 Teak Dining Chairs, Set of 4
Set of four Danish armchairs from the 60's. The chairs are attributed to Kai
Kristiansen, but I have not been able to find anything proving it's his design.
No matter who has designed it, it's a great chair! The chair has a light and elegant expression, great seating comfort. The chairs are in good condition, seat and back upholstered with grey wool which are in good vintage condition.
If you like to have leather or other fabric on the chairs, we have an upholsterer ready to do it just the way you want it and which has many different kinds of leather and fabric.
---
Teak Dining Chairs, Set of 4