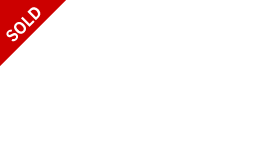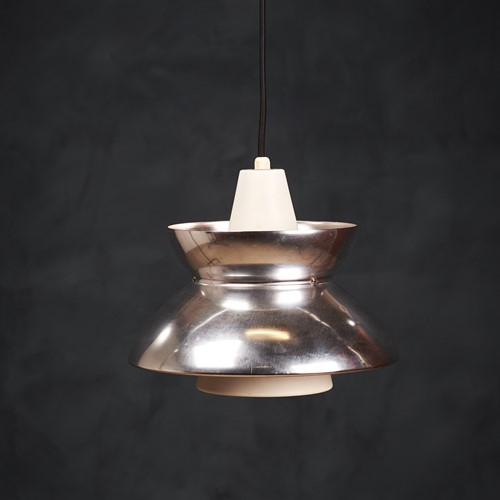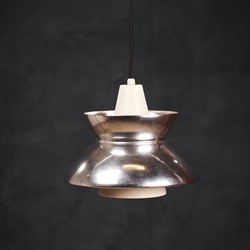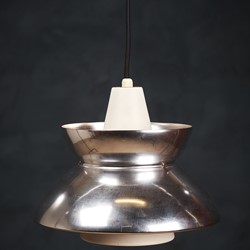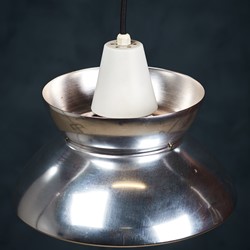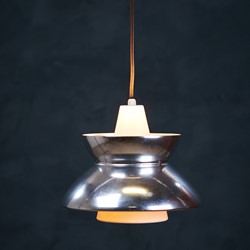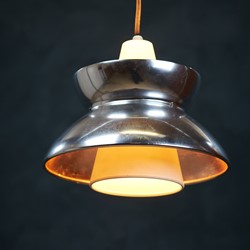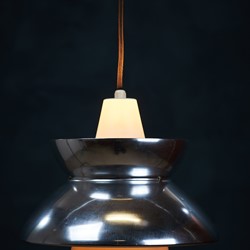 Pendant Lamp by Louis Poulsen for Louis Poulsen, 1950s
Original Navy pendant by Louis Poulsen from the 1950s, Denmark. In original vintage condition with few signs of wear, no deep scratches or dents. Louis Poulsen's Doo-Wop pendant lamp was originally designed in collaboration with the Danish Navy Building Department in the 1950s and reintroduced as Doo-Wop in 2012. Doo-Wop was widely used in different interiors of the Navy because of its unique lighting qualities. Featuring hand-spun metal shades with rolled edges, the inner reflector of Doo-Wop provides pleasant downward light, and the outer reflector directs soft light both up and downwards. It would be a beautiful addition to any smaller kitchen or dining table, or perhaps in a living space spreading a warm light. All original, but rewired with 2 m (6′ 6.7″) high end quality, black fabric cord – for safety and beauty. Tested and fully functional.
---
Pendant Lamp by Louis Poulsen ...