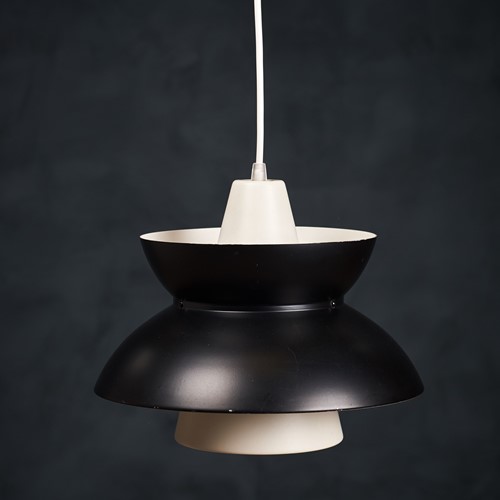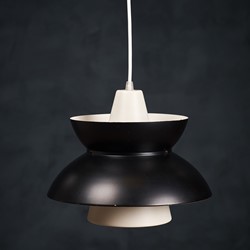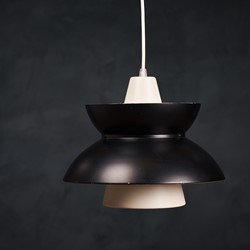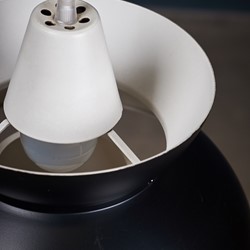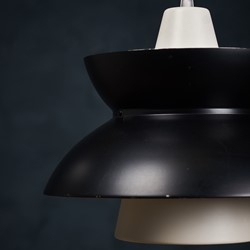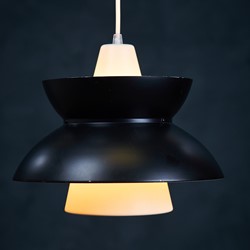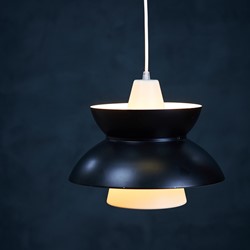 Ceiling Lamp by Louis Poulsen for Louis Poulsen, 1950s
Louis Poulsen's Doo-Wop pendant lamp was originally designed in collaboration with the Danish Navy Building Department in the 1950s and reintroduced as Doo-Wop in 2012. Doo-Wop was widely used in different interiors of the Navy because of its unique lighting qualities. Featuring hand-spun metal shades with rolled edges, the inner reflector of Doo-Wop provides pleasant downward light, and the outer reflector directs soft light both up and downwards. It would be a beautiful addition to any smaller kitchen or dining table, or perhaps in a living space spreading a warm light. All original, but rewired with 2 m (6′ 6.7″) white plastic cord – for safety and beauty. Tested and fully functional. 
---
Ceiling Lamp by Louis Poulsen ...